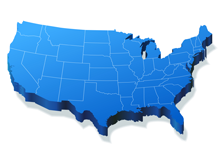 Read how leading companies have leveraged
Continuiti HR Talent to solve organizational challenges:
Consulting and Research Washington, DC
TIME TO FILL: 26 days to offer.
INTERIM NEED: Our client is a renowned international consulting firm that advises on social services policies with governments around the world. The CHRO, a highly-credentialed HR executive and charismatic visionary, frequently traveled globally for his role. He engaged a top executive search firm to identify a Global VP of HR Operations to execute his HR vision for the organization from their Washington, DC offices. Due to the client's unusual niche, the ideal candidate required a very unique background; including, prior HR leader experience in a sophisticated global organization; government contracting industry experience, and professional services industry experience.
After an extensive search process, an offer was made and accepted by a candidate presented by the executive search firm. However, due to an unanticipated personal development, the candidate had to reluctantly bow out at the last minute.
Unable to absorb a continued vacancy in this critical role, the CHRO contacted Continuiti for an Interim Global VP to immediately bridge the role while the search firm was redoubling its efforts.
INTERIM SOLUTION: Armed with the client's "wish list" for his acting lieutenant, Continuiti quickly mobilized a search for qualified HR leaders in the DC area who were immediately available to start a 3 – 6+ month interim assignment until another perm candidate was identified. Utilizing our time-tested methodology for rapidly identifying contract HR talent in a given market, Continuiti presented four candidates over the next three weeks, and an offer was extended on the 26th day. The candidate not only completed the assignment — but was offered the permanent role!
"The idea of locating interim VP or Director-level HR talent on short order is understandably daunting to many organizations – it is a type of search that falls in the "grey area" between the capacity of an executive search firm and that of a traditional "temp" agency. Most temp agencies do not have the depth or sophistication in HR to credibly undertake such a search. Conversely, while executive search firms do have the sophistication, there is always the possibility of a conflict of interest. For example, the interim executive could feel prejudiced in his/her candidacy for the search firm's other permanent searches, not to mention the quandry that arises for the search firm if the executive working on its client's interim role happens to be a fit for a new retained search for another client.
With our practice limited to Interim HR, no such conflicts arise. Rather, due to our super-niche model, our recruiters are very practiced in rapidly ferreting out HR professionals available contract work (today!) and can credibly broker interim assignments with all levels of executives."
Regina McGuire, Founder & CEO
Biomed Tampa, FL
TIME TO FILL: Under 10 business days – converted to perm after only 60 days!
INTERIM NEED: Our client is a small, but renowned, leader in medical research. With headquarters on the West Coast, it was among a handful of leading non-profits which opened satellite R&D facilities in Central Florida in recent years. This was due to an innovative Florida program designed to stimulate the economy by attracting top employers in the research sector through a combination of city and state funds as well as National Institutes of Health (NIH) grants. The center was successfully launched in 2007, but efforts to staff the HR Professional role has resulted in high turnover and client frustration. The client needed to quickly fill this critical opening with a strong HR Generalist to manage Recruitment, Benefits Administration and Employee Relations.
INTERIM SOLUTION: A first-time Continuiti client, the initial phone consultation laid out available options. A "try and buy" scenario was selected, where a 3-month temp placement would be followed by conversion to permanent status for the ideal candidate. Because the end goal was a permanent team member, and relocation funds were available, Continuiti went beyond the local market with a national search. Due to Continuiti's extensive, detailed database, within hours the recruiting staff was already reaching out to a previously vetted Chicago-area Generalist who had once expressed a desire to relocate to Florida. Her background was ideal: she had strong functional knowledge in all the required areas, and also had experience working with scientific staff. More importantly, she also had somewhat less tangible qualities – like the high level of agility and independence that would enable her to capably manage the center's demanding HR needs, as well as the keen communication skills needed to efficiently report back to the West Coast senior management team. Of the three highly-qualified candidates submitted, she was ultimately chosen and has since proven to be such a perfect fit that she was converted to permanent after only 60 days – a month earlier than initially planned.
"What's also striking about this case is that it reflects the rise of client requests from non-profits, as well as small and mid-sized companies. We've been tracking this trend for some time now. Of course, these smaller environments bring unique needs – for instance, candidates who are agile, who have proven experience launching new programs, but who can also marshal limited resources to achieve goals. As experts in HR, at Continuiti we draw upon our industry expertise as well as functional expertise. This enables us to consult with our clients at a truly superior level in order to help them find tailored HR solutions."
Regina McGuire, Founder & CEO
Energy Edison, NJ
TIME TO FILL: An on-target candidate submitted within 2 hours; hired within 72 hours.
INTERIM NEED: Our client is a Fortune 500 company. A key member of their HR team, a Sr. Benefits Analyst, unexpectedly required early maternity leave. Like so many companies in today's economy, the client was already short-staffed and this early loss created a critical void in their operations. They needed an H&W and pension "maven" from a Fortune environment – yesterday! As a prior satisfied client of Continuiti, they immediately turned to us to swiftly locate the right talent.
INTERIM SOLUTION: Due to our nationally-known brand and on-going networking efforts, Continuiti attracts a continuous flow of new talent into our HR Community. In this case, a recently-downsized Senior Benefits Analyst – who performed virtually this exact position for her former employer (a company of similar size and sophistication) had just registered with Continuiti as part of her job search and been screened by one of our recruiters. In addition to a strong knowledge of ERISA, HIPAA and other pertinent laws, she also had solid experience in preparing regulatory findings, Summary Plan Descriptions and on-line content. Most critically, the candidate also had the required project management skills which would enable her to capably run the many projects already begun by the permanent staff member.
"Of all the benefits we offer our clients, perhaps our sense of urgency is most appreciated. We understand that when clients reach out to us for assistance, they're often already hurting. someone has unexpectedly left. or a large project has just landed on their desk. Their need is very real and it's typically quite critical. They need competent, 'hit-the-ground-running' talent – and they need it NOW! Because we have built such an outstanding network of HR Professionals, and because our branding and referral program continually attracts new talent, we are able to move at a speed that frankly outpaces the less-specialized staffing agencies. Of course, you might say this case was even "uber-fast" – as we had a resume in front of the client within two hours of receiving the job order! And yet, it is our "norm" to present 2-3 qualified candidates to our clients within 72 hours. Certainly, even that is a pace that ensures continuity of operations for our clients."
Regina McGuire, Founder & CEO
Pharmaceutical Princeton, NJ
ORGANIZATIONAL HR CHALLENGE: The client, a Fortune 500 company, had several crucial change management initiatives to launch within their global supply chain group. Since the Director of Human Resources was extremely busy handling other HR initiatives, the decision was made to hire an experienced change management consultant to supplement the current talent and bring these initiatives to fruition. Typically, the client might have turned to a global management consulting firm for such specific skills, but a full-blown team services approach was not necessary for the project, nor would the allotted budget allow for that option. The perfect candidate would require high-level change management experience within a global supply chain function, gained in both corporate and consulting environments, which included proven competence in designing the all-important communications component
CONTINUITI INTERIM HR SOLUTION: Continuiti tapped into their ample network of interim HR talent and quickly submitted three highly-qualified candidates. Notably, the selected candidate was not initially in Continuiti's extensive database nor was the job posted externally. In fact, the right person was located through aggressive, targeted networking. The candidate's corporate and consulting change management background perfectly fit the client's needs. Additionally, the client's final cost was substantially lower than using the services of a global management consulting firm due to Continuiti's targeted service and reasonable, transparent margins.
"It's true that our most frequent placements are for traditional HR needs such as Recruiter, Generalist or Compensation Analyst. However, Continuiti's deep network of HR professionals allows us to locate the right talent for other less common roles. During an intense networking process, a valued consultant already in our database made the perfect referral. In this case, it also made more sense fiscally for the client to utilize Continuiti to recruit one individual with an ideal background rather than using the much costlier team services approach of a global management consulting firm. Although this was not a 'typical' search for us in terms of skill set, it's a fine example of how we can leverage our professional network and niche recruiting expertise to capably, quickly and cost-effectively fill a more esoteric position, as long as it's still related to the HR world."
Regina McGuire, Founder & CEO
Consumer Products Jackson, MS
ORGANIZATIONAL HR CHALLENGE: Despite an aggressive recruiting campaign and a willingness to relocate the right candidate, a critical HR Manager position was vacant for over two months at this 200-employee plant. With no HR presence on site, half of the plant's key leadership positions vacant, and a cultural change initiative underway, the desired candidate had to be a true business partner who could drive change and meet business objectives. The company turned to Continuiti to temporarily fill the position for 3-4 months while they continued seeking a permanent candidate.
CONTINUITI INTERIM HR SOLUTION: Using an extensive national network of interim HR professionals, Continuiti rapidly located the ideal candidate, a local generalist with over 20 years of experience in Fortune 500 manufacturing environments. The candidate also had an existing professional network to source the plant leadership vacancies as well as extensive change management experience. After six months, this Continuiti Interim HR Manager is still in the position and is being considered for the permanent role!
"Clients often utilize Continuiti Interim HR Professionals to fill critical openings while they continue a permanent search process. We anticipate this trend will only increase as the skilled labor shortage continues to escalate. There are so many talented, experienced HR professionals embracing the contract lifestyle at various points in their career. This deep talent pool coupled with our expert, targeted recruiting enables us to deliver pitch-perfect candidates. As a result, many clients soon realize that the Continuiti Interim HR Professional they just hired is also the perfect match for the permanent role! In fact, 30% of Continuiti Interim HR Professionals convert to permanent. Many then become loyal clients, bringing our relationship with them full circle."
Regina McGuire, Founder & CEO
Financial Services Richmond, VA
ORGANIZATIONAL CHALLENGE: A global financial services firm needs to quickly staff a team of recruiters to hire brokerage, financial services and back office operations positions nationally from their VA corporate location. Unfortunately, there was a dearth of recruiters in their area with a sophisticated brokerage recruiting background or a network of desired contacts. The company also lacked in-house expertise to track sophisticated metrics and report to the highest levels of management.
CONTINUITI INTERIM SOLUTION: Continuiti recruited a "dream team" of five Wall-Street brokerage/financial services recruiters with a wide network of contacts in the industry. The team recruited over 300 of these hard-to-find professionals in 6 months, maintaining an average time to fill of 45 days. As the company requested, the team relocated to VA for the duration of project. Continuiti also recruited a quantitative expert responsible for reporting recruiting activity to Operating Committee, Wall St. analysts and Sr. HR management.

"Our "super-niche" business model provides deep expertise coupled with a national network. It's a distinct advantage over our competitors, particularly with more challenging client requests, because we operate well beyond the normal bandwidth of most staffing firms. In fact, it's fair to say that we generally fill openings where other agencies would fail. In this particular case, we even modified our usual staffing approach of locating talent within the client's local market, because here, the client had a very specific need – a team of NYC brokerage recruiters willing to temporarily relocate to Virginia to work on-site at their corporate HQ. Despite the atypical request, our thorough screening and vetting process allowed us to put together the perfect team to help this client achieve their goals."
Regina McGuire, Founder & CEO
Big Four Consulting New York, NY and San Francisco, CA
ORGANIZATIONAL CHALLENGE: A "Big Four" firm was in dire need of auditors for their offices in Asia but they found that the Asian market had been depleted of the requisite talent.
CONTINUITI INTERIM SOLUTION: Continuiti recruited a team of experienced audit recruiters (including some native Mandarin speakers) for the company's New York and San Francisco offices. These recruiters were specifically screened for their strong strategic sourcing skills. They created and executed a plan to source, attract and close 50 Chinese-speaking auditors who were willing to relocate to China from targeted cities across the US.
"This case is a perfect illustration of the flexibility of Continuiti's recruiting approach. Some might compare this job order to finding the proverbial "needle in a haystack"… the client required a full team of recruiters that could provide: expert operational strategy, deep experience and existing network within the Auditing arena, and also the requisite Mandarin language skills. Frankly, this is the kind of request that makes our clients groan – because they know full well that most "agencies" given this job order would submit either… nothing at all, or perhaps worse, an avalanche of ill-fitting resumes! But, at Continuiti, because we specialize solely in Interim HR Professionals, we speak your HR language, we grasp your most exacting requirements, and through our industry-specific sourcing and thorough consultative screening, we efficiently fill the openings that others cannot. Further, with our national network, even the bi-coastal nature of this request was easily met. For each location, we presented a small grouping of highly-qualified candidates, and the client was able to easily select just the right talent to drive this international staffing effort."
Regina McGuire, Founder & CEO
Manufacturing Los Angeles, CA
ORGANIZATIONAL CHALLENGE: A global manufacturing conglomerate was experiencing an unusually high-volume of employee relations-based complaints and suits in its Los Angeles plant due to ongoing leadership restructuring. The conglomerate had no other presence in the area from which to draw personnel. The position required a bi-lingual representative.
CONTINUITI INTERIM SOLUTION: Continuiti recruited a local, bi-lingual ER expert with career plant experience. Our Interim HR Professional stemmed the ER complaints and significantly improved operations while gaining instant credibility with the line. Although initially quoted as a three-month assignment, the assignment was extended to well over 6 months.
"Most of the job orders we receive are by their very nature "hard-to-fill". Our clients turn to us because they have a very specific request that they know can't be met by a generic, multi-disciplinary staffing agency. In this case, the client needed an Employee Relations expert who had a deep familiarity with the local market as well as the local unions. The requirement for fluency in a second language also reduced the available candidate pool. Nonetheless, we quickly leveraged the network that we already had in the Los Angeles area to find an ideal fit."
Regina McGuire, Founder & CEO
Pharmaceutical Cambridge, MA
ORGANIZATIONAL CHALLENGE: A global pharmaceutical company relocated a major portion of its research function from Europe to Massachusetts, where it had no other presence from which to draw recruiting talent.
CONTINUITI INTERIM SOLUTION: Continuiti recruited a highly-experienced R&D recruiter with an extensive existing network of contacts in the Massachusetts market to quickly ramp up its Research and Early Clinical Development staffing. Proven to be a perfect fit, the recruiter was ultimately converted to a permanent employee.
"This is a classic example of how Continuiti operates – we specialize in locating candidates with highly-specific skill sets that are already in the client's local market. This staffing model certainly has advantages when filling any HR role, because it eliminates the costs associated with candidate relocation or travel. However, the advantages are even more fully realized when filling an interim staffing role. In this example, as is often the case, the selected recruiter brought to the table a deep network of local R&D talent that was immediately leveraged for referrals, enabling rapid delivery of candidates to the client."
Regina McGuire, Founder & CEO
Pharmaceutical Services Morristown, NJ
TIME TO FILL: Only 5 business days!
INTERIM NEED: Our client is a leader in the pharmaceutical industry. With three large product launches on the horizon, it needed to hire more than 500 industry sales reps over the next 2 months! The client requested that we locate five (experienced, high-volume) pharmaceutical sales recruiters to work at designated locations throughout the country. In addition, the recruiters had to be immediately available to start and willing to work 50 hours a week (or more) in order to meet the looming deadline. To add to Continuiti's recruiting challenge, the requisition came in on the eve of the Thanksgiving holiday, when many people already had planned vacation and travel.
INTERIM SOLUTION: Continuiti immediately mobilized and within minutes, had assembled a list of 1000 pharmaceutical recruiters registered in our network. That list was split among recruiters, who then urgently conducted our trademark "who do you know?" executive-search-style recruiting effort, sourcing and networking with our national network of pharmaceutical recruiters to locate the expert pharmaceutical sales recruiters that our client's project demanded.
Within hours, top talent was already being identified, vetted, and presented to the client. Each candidate presented 1) had ample, proven experience recruiting pharmaceutical sales reps on a high-volume basis; 2) was committed to working the overtime hours needed until the project was completed; and 3) could commute to the designated location. Hiring from the local markets not only eliminated the expense of travel and hotel stays, but it helped to ensure that each recruiter already had a strong network of contacts within the local community.
"This particular fill perhaps best demonstrates the value of using a super-niche firm. While less-specialized firms would typically have posted these positions and then submitted resumes received from "high-volume recruiters," "sales recruiters" or "pharma recruiters," we were able to immediately start networking among our existing pharmaceutical recruiters and gave the client exactly what it wanted – resumes from proven, high-volume pharmaceutical sales recruiters. And we did so without posting this requirement on Monster or any other job board. In fact, we typically don't rely on passive advertising but upon performing targeted recruiting within our HR network to fill jobs. Additionally, this client also had needs in multiple states, which can be a challenge for firms who lack Continuiti's national reach. In this example, our existing network, combined with our well-honed networking methodologies, allowed us to "dig down" and start locating the right talent within mere hours of taking the client's requisition."
Regina McGuire, Founder & CEO